Featured By:
As we wrap up The UPS Store Small Biz Challenge, it's exciting to look back at what we've accomplished together. Small businesses are the backbone of our economy. The American dream was built on people taking chances and working hard to succeed. Ordinary people who strive to do the exceptional. Entrepreneurs who choose to work the long hours and take on the challenges and opportunities of today to realize the future of tomorrow.
Let the games begin.
The UPS Store and Inc. Magazine's Small Biz Challenge received more than 1,000 entries from small businesses across the country, which were narrowed down to 10 semifinalists. Then it was your turn. We asked you to vote to determine our six finalists for the live competition, testing the core skills successful entrepreneurs use each and every day. Those finalists were then split into two groups, where three finalists competed in Los Angeles and the other three finalists competed in New York City.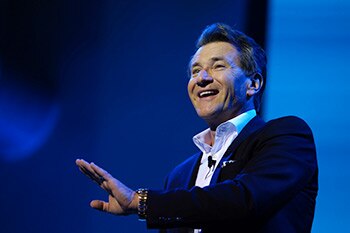 And that's when the real fun began. Leading investor on hit TV show "Shark Tank" and founder and CEO of Herjavec Group, Robert Herjavec, was given the exciting task of guiding and choosing the winners based on their performance in the Small Biz Challenge — a round-robin of five business challenges created to test their small business savvy and skills in things like sales, advertising, customer service and budgeting.
"These challenges are like a microcosm of running a small business. To see these entrepreneurs test their business smarts and talent is an inspiration for all those working to create their own success," said Herjavec. "The Small Biz Challenge serves as a reminder that a great small business requires a highly focused and capable individual for it to be thriving and lucrative."
And after two epic competitions between six very wise and diverse entrepreneurs, we named our two champions — Samia Bingham and Ingrid Sanden.
Let's meet our winners.
Los Angeles winner, Samia Bingham, is from Fort Washington, a Washington, D.C., suburb. Her small business, Flavors Culinary Group, is a shared working space for chefs and kitchen professionals.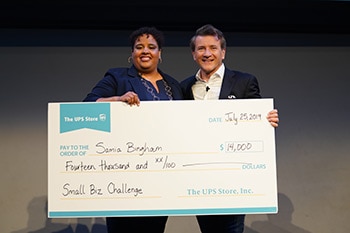 She started Flavors because she wanted to open a food truck. But after some research, she learned that the state required food trucks to have a commercial kitchen license. Such requirements make it hard for people to start brick-and-mortar businesses. Most people don't have the capital they need to start their own business; shared working spaces can be a solution to this problem.
Flavors aims to provide an affordable, health-inspected and certified space for food businesses. There will be private kitchens and office space to launch new chefs and restaurants. Flavors' official opening is planned for February 2020 after renovations and equipment installations. Bingham says that she will use her $14,000 in winnings from the challenge to help fund those renovations and buy top-of-the-line equipment.
New York City winner, Ingrid Sanden, is from Arlington, VA also near Washington, D.C. Her business Boolean Girl Tech, is a non-profit corporation dedicated to educating girls to code, build, invent and animate.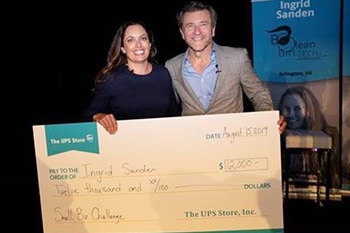 They manufacture the Boolean Box, a build-it-yourself computer kit designed for children ages 8 and up. Girls can learn through play to code and build electronics with this self-contained computer and engineering kit. They provide enrichment classes, all-girl camps, special events and partnerships – preparing girls everywhere to explore computer programming and engineering.
They started as an organization that did afterschool classes for coding. And by necessity they had to invent a computer kit that was durable, cost-effective, cordless and portable. They tested it in their summer camps at first and then parents wanted to buy it so their girls could use it at home. This high demand was unexpected initially and has now turned into a successful, booming business as Sanden and her team sell Boolean Boxes in more than 27 countries.
Sanden says they will use their $12,000 of Small Biz Challenge winnings to help support this coming holiday season as sales of the Boolean box ramp up significantly during that time of year. The funds will help with digital marketing and will also help support the launch of a new product, a sensor kit, which is an add on to the Boolean Box.
Be on the lookout for big things from these two exceptional female entrepreneurs. They are well on their way to grabbing and growing their piece of that American Dream!